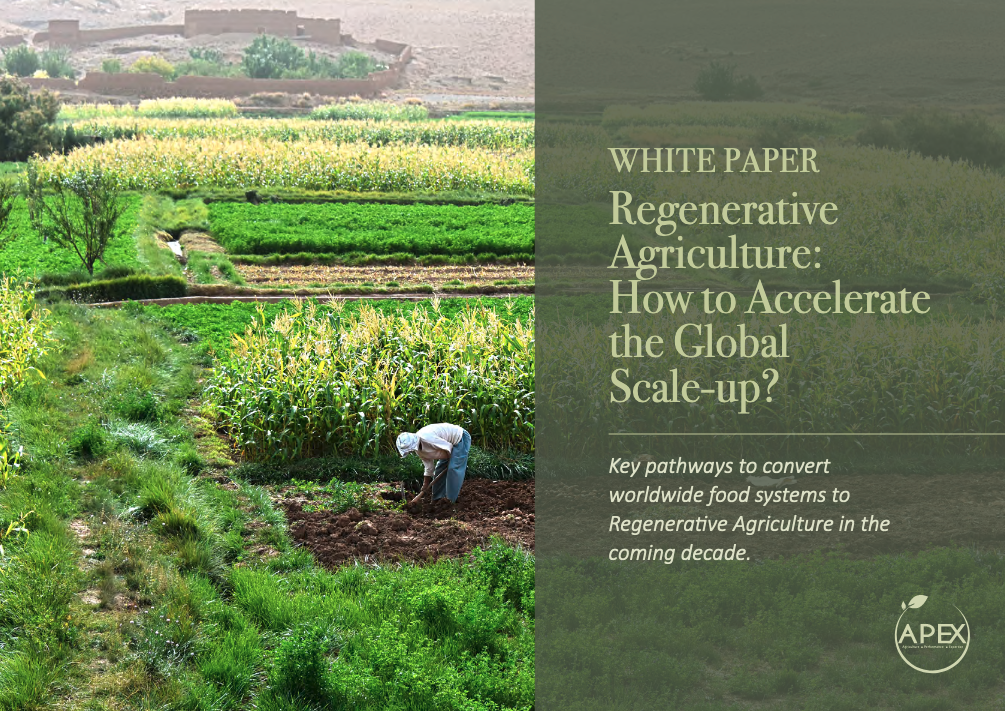 Regenerative Agriculture: How to Accelerate the Global Scale-up?
Apexagri 2022
Get a free copy of our white paper on the scale up of Regenerative Agriculture. Discover our state of the art of practices and the levers to rely on to accelerate. This study is rich in contributions from many players in the agricultural world, from public and private sectors, to help you see things more clearly.
Download our white paper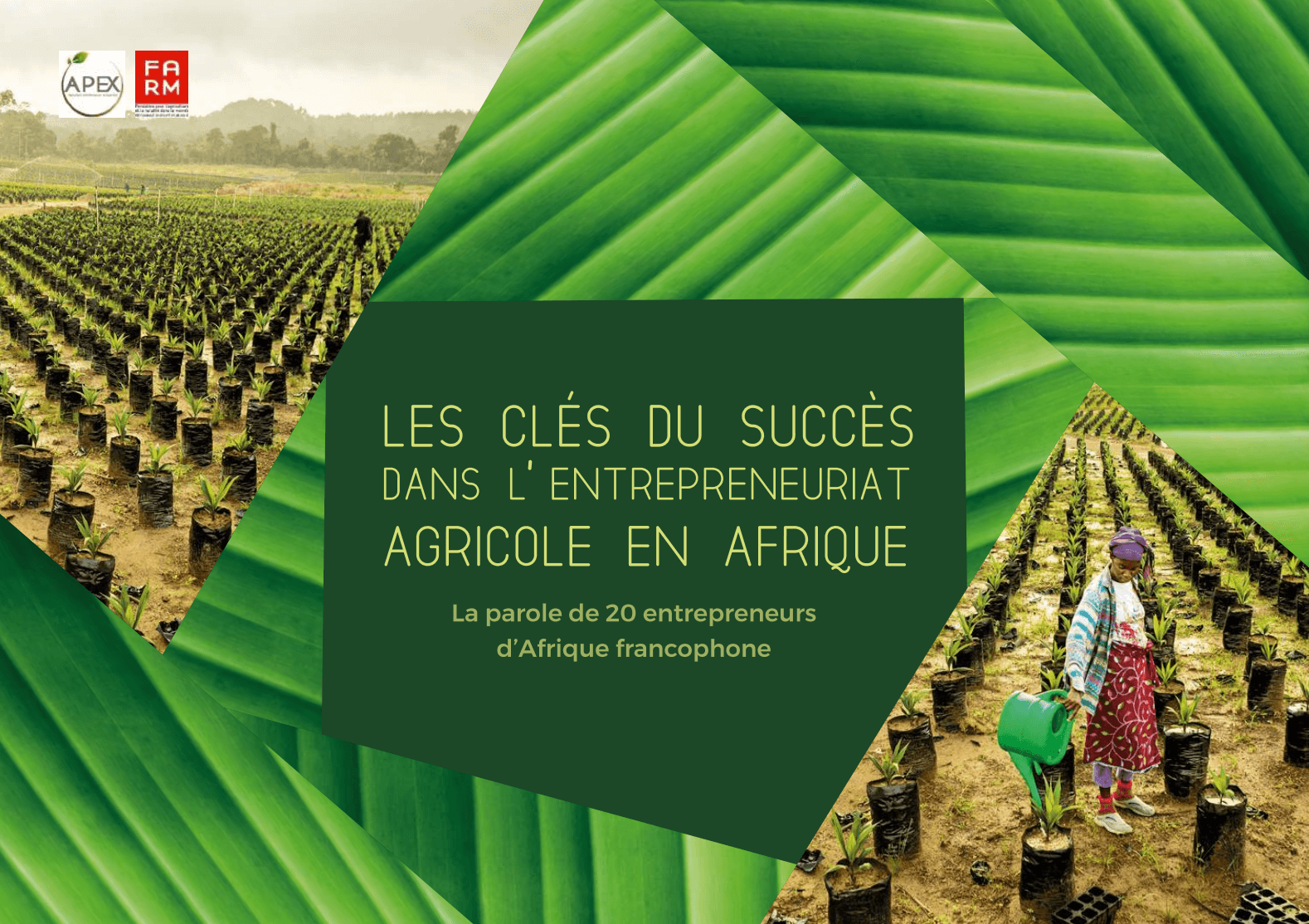 The keys to succesful agricultural entrepreeurship in africa
Apexagri date
Discover our white paper on the keys to success in agricultural entrepreneurship in Africa, rich with the testimonies and advice of 20 entrepreneurs from French-speaking Africa from different countries. This study helps you to better understand the specificities of the continent in order to succeed in your local agricultural projects.
Download our white paper