CHAD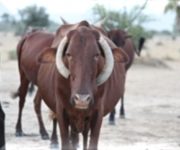 Chad
Definition of a national development plan for the livestock-meat industry
Goal : Support Arise Group in its development plan for the meat industry at the national level.
Project : Assessment of the potential for industrialisation of the livestock-meat sector: field visits and documentary analysis to study production capacities and types, as well as current meat processing infrastructures. This analysis enabled the construction of a 10-year development plan ranging from livestock rearing to meat processing, including the market entry strategy and the development of related logistical infrastructure (highways, ports, power plants, etc.). The necessary investments (CAPEX and OPEX) were also taken into account.

EGYPT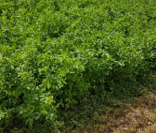 Egypt
Enhancing corn production to secure a large farm forage supply
Goal : Conduct an on-farm trial with a reliable local partner to secure one of Danone's main milk suppliers in Egypt (3000 milking cows).
Project : Current growing practices analysis (on 3000 ha), Identification of major constraints and optimization drivers, production operations follow-up in every stage of the process.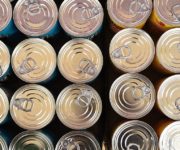 Egypt
Assessment of the fruit & vegetable Egyptian market
Goal : Provide a global market view of some fruit & vegetables produced in Egypt and exported abroad. This market assessment was a necessary input as part of an investment operation in an agricultural transformation unit.
Project : Industry analysis, risk assessment and evaluation of Egypt's competitive advantage compared to European and North American suppliers.

FRANCE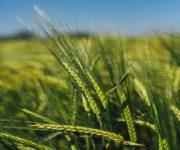 France
Comparative study of the main methods of sustainable agriculture in France
Goal : Give Danone a global vision of the different sustainable agricultural practices in France and compare them with the Regenerative Agriculture method.
Project : Identification of the main types of French sustainable agriculture and associated labels, then creation of summary sheets describing the different characteristics and specificities of each type of agriculture and label selected. The types of agriculture were then classified according to their level of sustainability and compared to the Danone Regenerative Agriculture evaluation grid.

GHANA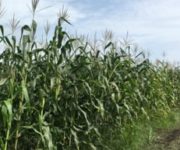 Ghana
Market study and definition of strategic plan
Goal : Commercial attractiveness assessment and strategic plan review of an irrigated farming and processing hub (> 5000 ha)
Project : Identification of the major barriers for investments (operations, land, social, HR & Management) and drivers for improvement, identification and qualification of potential investors, recommendations to adapt de the strategic development plan.

IVORY COAST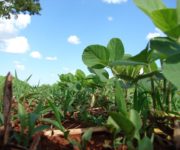 Ivory Coast
Operational diagnostic study of the corn and soybean sectors
Goal : Target PARFACI's priority actions to reflate the Ivory Coast agricultural industry.
Project : Industry audit, identification of the key actors, definition of strategic intervention possibilities to improve and develop sustainable the agricultural value chains and provide growth recommendations.

MADAGASCAR
Madagascar
Competitiveness study for corn production in Madagascar
Goal : Local corn production competitiveness analysis 
Project : Analysis of  Madagascar's competitiveness for local corn production providing development scenario with regards to optimum production area, logistic facilities and management, production costs, expected profitability, sustainability, risks and constraints.

MAURITANIA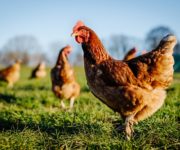 MAURITANIA
Assessment of an investment project for dairy and poultry processing activities
Goal : Facilitate the investment decision by providing a clear and global view on the good operational and financial performance of the dairy and poultry activities.
Project : Assessment of the good control of operational activities necessary for production: field visit to analyse and ensure the good performance of infrastructures, of natural resources to be exploited (quantity of water required),of the composition of business teams (in quantity and quality). Evaluation of financial performance, in particular through an analysis of investment forecasts (OPEX and CAPEX). At the end of these assessments, creation of a matrix to identify the main operational risks with a proposed action plan to remedy them rapidly.

MOROCCO
Morocco
Audit of a mixed crop-livestock farm
Goal : Farming practices assessment and related drivers for improvement on a mixed crop-livestock farm.
Project : In depth analysis of the farming practices on a large farm (ruminant, cereals, vegetables) to identify global performances and opportunities for improvement ( quick wins and long-term strategic plan). All recommendations were in line with the overall ambition to develop innovative, sustainable and high-standard farming practices (including organic).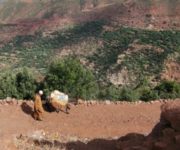 Morocco
Valorization of agricultural land in the Moroccan Atlas
Goal : Agricultural production potential & growth plan development for a greenfield project
Project : Assessment of the potential for production on a 40ha uncultivated land in Northern Morocco (agronomic and market analysis). Design of targeted scenarios carrying out an entire business plan for the selected option (required investments, forecasted P&L, ROI, VAN, Working Capital Requirement,…).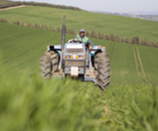 Morocco
Diagnostic study of a large mixed farm
Goal : Analyze various agricultural practices in a large mixed farm (dairy cows, goats, cereals, orchards, fruits..) in order to develop innovative, high quality and sustainable agricultural practices.
Project : Multicriteria performance assessment in relation with the production capacity and objectives (13,000 ha with farming, bovine breading (600) and goat breading (850)), identify improvement drivers, and organize a final workshop to align the next steps.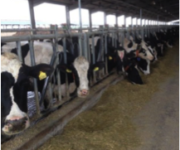 Morocco
Optimization of crop production on a large dairy farm
Goal : Evaluate the potential for improvement in crop production (corn and wheat silage) in a large dairy farm (2500 milking cows, 500 ha) in order to improve its productivity and competitiveness.
Project : In situ technical diagnosis and identification of improvement drivers for crop production, development of a new business model and definition of outsourcing strategy for crop production (impact forecasting, terms of reference, transition plan…)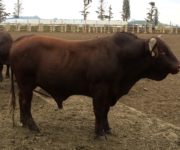 Morocco
Return to profitability of large scale farming activities
Goal : Identifying performance levers to improve the return on investment of the Group's farming division.
Project : Identify opportunities for improvement, global performances analysis and local/national benchmark, modeling economic growth scenarios, best agricultural practices evaluation and profit increase estimation.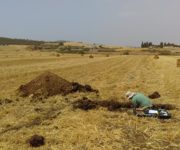 Morocco
Land valorization to set up an agri-food chain
Goal : Provided a macro analysis of two agricultural lands in Morocco as part of a strategic investment decision making project.
Project : Physical and chemical soil analysis, water availability study, ecosystem players mapping and potential crop screening.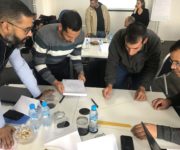 Morocco
Training academy and teaching materials
Goal : Develop long-term skills in order to optimize agricultural processes in all production sites.
Project : Structure the academy, train internal trainers, and facilitate the technical training sessions.

MULTI COUNTRIES AREA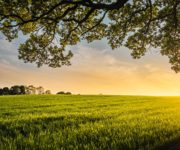 WORLDWIDE
Lead Danone's Regenerative Agriculture centre of expertise
Goal : Lead and animate Danone's Regenerative Agriculture centre of expertise.
Project : Animation of the expertise and knowledge centre previously created by Apexagri in order to enrich the know-how of Danone's technicians and farmers and to promote the sharing of good practices of Regenerative Agriculture to be adopted: drafting of technical sheets, highlighting of farmers' testimonies, as well as emblematic projects and associated key results.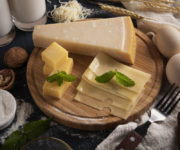 Mediterranean basin
Dairy Innovation Project for Mediterranean SMEs
Goal : Improve the circular economy of dairy SMEs by introducing innovative technologies to valorise by-products from cheese factories, transforming and valorising the use of whey into high value-added products, validating new food processing technologies.
Project : Multi-year project aiming to produce the following elements: study of the situation of the dairy sector, case studies on innovative and sustainable technologies, technical and economic validation of these technologies for SMEs, adaptation of new solutions for dairy product improvement and sustainability, dissemination and exploitation.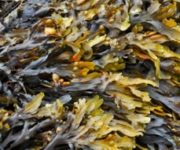 Europe
Valorization of micro-alguea as a sustainable food source within the EU
Goal : Promotion of microalgae as a source of protein for the future and an innovative and sustainable ingredient
Project : As part of a European consortium of experts, Apexagri manages the analysis of the whole microalgae food and feed chain. This analysis covers the identification of the different actors and the logistical constraints of the whole microalgae value chain, the detection of the strength & weaknesses of the microalgae-based food/feed industry in EU compared to Asia and USA and suggestions of measures to boost the EU market.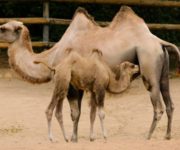 Mediterranean basin
Analysis of the Camel milk sector in the Mediterranean basin
Goal : As part of a European Consortium of experts, this project analyzes the camel milk value chain and suggests improvement levers to strengthen the interactions between supply chain actors
Project : Build the value chain framework, identify the main actors in the 3 selected regions (Europe, Turkey, Algeria), analyse environmental factors impacting the chain, build a SWOT, produce a price breakdown analysis, carry out a benchmark with the cow milk industry and provide learnings and recommendations.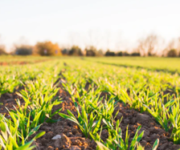 Worldwide
Strategic deployment of regenerative agriculture practice's assessment
Goal : Support Danone in the design and technical and strategic development of its Regenerative Agriculture roadmap.
Project : Design of a scoring grid to conduct producer audits for all the Group's geographies and productions. Training of 200 technicians in the practices and KPIs of Regenerative Agriculture to support the improvement of practices at the producer level and the setting up of an expertise center to facilitate continuous improvement.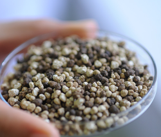 Africa
Technical training program design
Goal : Strengthen technical and agricultural skills within the OCP Africa organization.
Project : Training program creation, expert tuition and in-class direct assessment.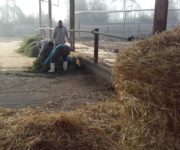 North Africa
Optimization of the breeding and feeding practices in the milk industry
Goal : Provide an analysis of the milk ecosystem in Morocco, Algeria and Egypt, as part of a strategy with 2 main goals: economic growth and sustainability.
Project : Performances appraisal of the breeding and feeding practices, environmental impact assessment (water and CO2) and best practices identification and recommendations to implement sustainable solutions for farmers, in line with the Group's ambitions and growth plan.

SAUDI ARABIA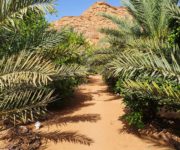 Saudi Arabia
Modernization of pilot farms and improvement of farmers' skills
Goal : Modernise pilot farms by making appropriate investments, enable their better development and respond to the growing environmental challenges in the region of AlUla. Guarantee the sustainability of investments and accompany local farmers on a global training project from the field to the financial skills necessary for the economic viability of their business.
Project : Identification of a farm-specific strategy to enhance their local differentiation and associated competitive advantages. Deployment of investments and training selected by the client to enable the upgrading of farmers operating on the modernised farms. All the achievements will allow farmers to open their doors to the largest number of people and to share the best agricultural practices adapted to the AlUla region.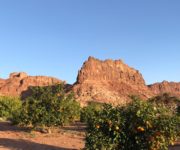 Saudi Arabia
Strategic support for agricultural development of AlUla region
Goal : Technical Assistance to AFALULA's Agriculture and Botany departments in their strategic support to the Royal Commission of AlUla
Project : Coordination and management of scoping missions, research studies, strategic and market studies, economic and financial analysis, various benchmarks (citrus, dates, moringa, livestock, nursery..) with the ambition of creating niche markets for heritage crops and unique plant species, through agrifood and cosmetics value chains.