Agri-food chain structuring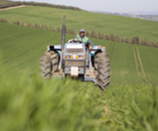 Diagnostic study of a large mixed farm
Goal : Analyze various agricultural practices in a large mixed farm (dairy cows, goats, cereals, orchards, fruits..) in order to develop innovative, high quality and sustainable agricultural practices.
Project : Multicriteria performance assessment in relation with the production capacity and objectives (13,000 ha with farming, bovine breading (600) and goat breading (850)), identify improvement drivers, and organize a final workshop to align the next steps.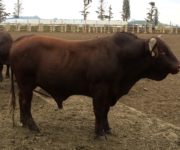 Morocco
Return to profitability of large scale farming activities
Goal : Identifying performance levers to improve the return on investment of the Group's farming division.
Project : Identify opportunities for improvement, global performances analysis and local/national benchmark, modeling economic growth scenarios, best agricultural practices evaluation and profit increase estimation.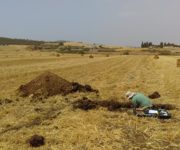 Morocco
Land valorization to set up an agri-food chain
Goal : Provided a macro analysis of two agricultural lands in Morocco as part of a strategic investment decision making project.
Project : Physical and chemical soil analysis, water availability study, ecosystem players mapping and potential crop screening.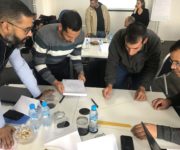 Morocco
Training academy and teaching materials
Goal : Develop long-term skills in order to optimize agricultural processes in all production sites.
Project : Structure the academy, train internal trainers, and facilitate the technical training sessions.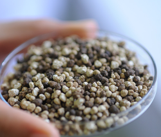 Africa
Technical training program design
Goal : Strengthen technical and agricultural skills within the OCP Africa organization.
Project : Training program creation, expert tuition and in-class direct assessment.

Ivory Coast
Operational diagnostic study of the corn and soybean sectors
Goal : Target PARFACI's priority actions to reflate the Ivory Coast agricultural industry.
Project : Industry audit, identification of the key actors, definition of strategic intervention possibilities to improve and develop sustainable the agricultural value chains and provide growth recommendations.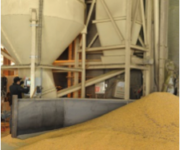 Ukraine
Development of the cereal seed sector
Goal : Development of the most up-to-date cereal seed factory in Europe with an annual production of 9000 tones of corn and sunflower for the Ukrainian and Russian markets.
Project : Construction and launch of a production plant, operate the factory, develop a local supply network and an individual technical support in the field (45 Ukrainian producers in 5,000 Ha)

Production optimization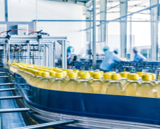 Egypt
Assessment of the fruit & vegetable Egyptian market
Goal : Provide a global market view of some fruit & vegetables produced in Egypt and exported abroad. This market assessment was a necessary input as part of an investment operation in an agricultural transformation unit.
Project : Industry analysis, risk assessment and evaluation of Egypt's competitive advantage compared to European and North American suppliers.

Strategy and Business models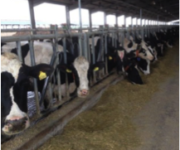 Morocco
Optimization of crop production on a large dairy farm
Goal : Evaluate the potential for improvement in crop production (corn and wheat silage) in a large dairy farm (2500 milking cows, 500 ha) in order to improve its productivity and competitiveness.
Project : In situ technical diagnosis and identification of improvement drivers for crop production, development of a new business model and definition of outsourcing strategy for crop production (impact forecasting, terms of reference, transition plan…)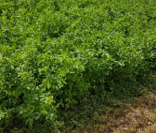 Egypt
Enhancing corn production to secure a large farm forage supply
Goal : Conduct an on-farm trial with a reliable local partner to secure one of Danone's main milk suppliers in Egypt (3000 milking cows).
Project : Current growing practices analysis (on 3000 ha), Identification of major constraints and optimization drivers, production operations follow-up in every stage of the process.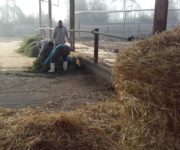 North Africa
Optimization of the breeding and feeding practices in the milk industry
Goal : Provide an analysis of the milk ecosystem in Morocco, Algeria and Egypt, as part of a strategy with 2 main goals: economic growth and sustainability.
Project : Performances appraisal of the breeding and feeding practices, environmental impact assessment (water and CO2) and best practices identification and recommendations to implement sustainable solutions for farmers, in line with the Group's ambitions and growth plan.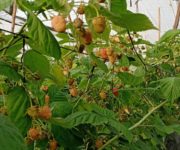 Morocco
Creation of a gardening supply network for exportation
Goal : Development of a gardening supply chain for exportation (sweetcorn, red berries and vegetables).
Project : Structure a local network of producers (30 farms, 800 ha), provide on-site technical support, construct, launch and manage a packaging plant, identify local growth drivers to optimize industrial activity.