SIA 2017: a good investment for Africa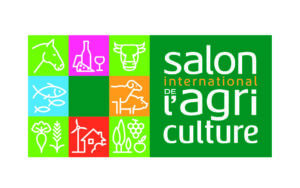 The African continent is strongly represented in the Salon International de l'Agriculture (SIA) in Paris. Several countries such as Senegal, Ivory Coast, Morrocco and Mali are spotlighting their agricultural sectors on hundred square meters information stands from 25th February to 5th March.
These "showcases" and large countries' delegations sent to Paris do not only intend to sell local agricultural products, but rather to deal "contracts during and after the fair", according to Siriman Sakho, technical agricultural productivity advisor in Mali. This investment (€465 000 for Marrocco, more than €300 000 for Senegal) seems to be quickly profitable thanks to number of professional meetings and the identification of new opportunities.
SIA is also a great opportunity for African countries to take a leading role in debates. For example, Mamadou Sangafowa Coulibaly, the Ivorian Minister of Agriculture has intervened at a conference on revitalization of rural territories organized by both Cirad and the Agence Française de Développement. According to him, a product or a sector is the key to boost local investments in basic socio-economic infrastructures.
SIMA (Global Trade Show for Suppliers to Agriculture and livstock farming) took place at the same time. This other fair focused on Africa by organizing the SIMA African Summit on February 28th. Agricultural mechanization strategies to be applied and related issues have been talked about.