Contractualization in agriculture: Apexagri at FARM symposium
The Foundation for World Agriculture and Rurality (FARM) is a French non-profit organization aiming at promoting agricultural development of Southern countries. Its experts deal with agricultural policies, sustainable production systems, financing, water management…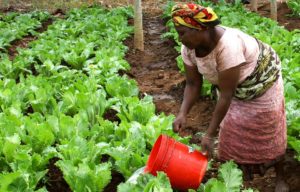 FARM organizes every year a one day symposium with international actors in order to address important issues affecting agriculture of developing countries such as insecurity (2015) or employment (2016).
Marc Debets, Apexagri's chairman, will conduct the first round-table discussion of this year meeting (November 24th at the OECD, Paris). It will address "contractualization of relations between agricultural producers and upstream/downstream actors in Africa".
Sign up and let's meet there (free admission)!